Izu kogen Hotel Five Stars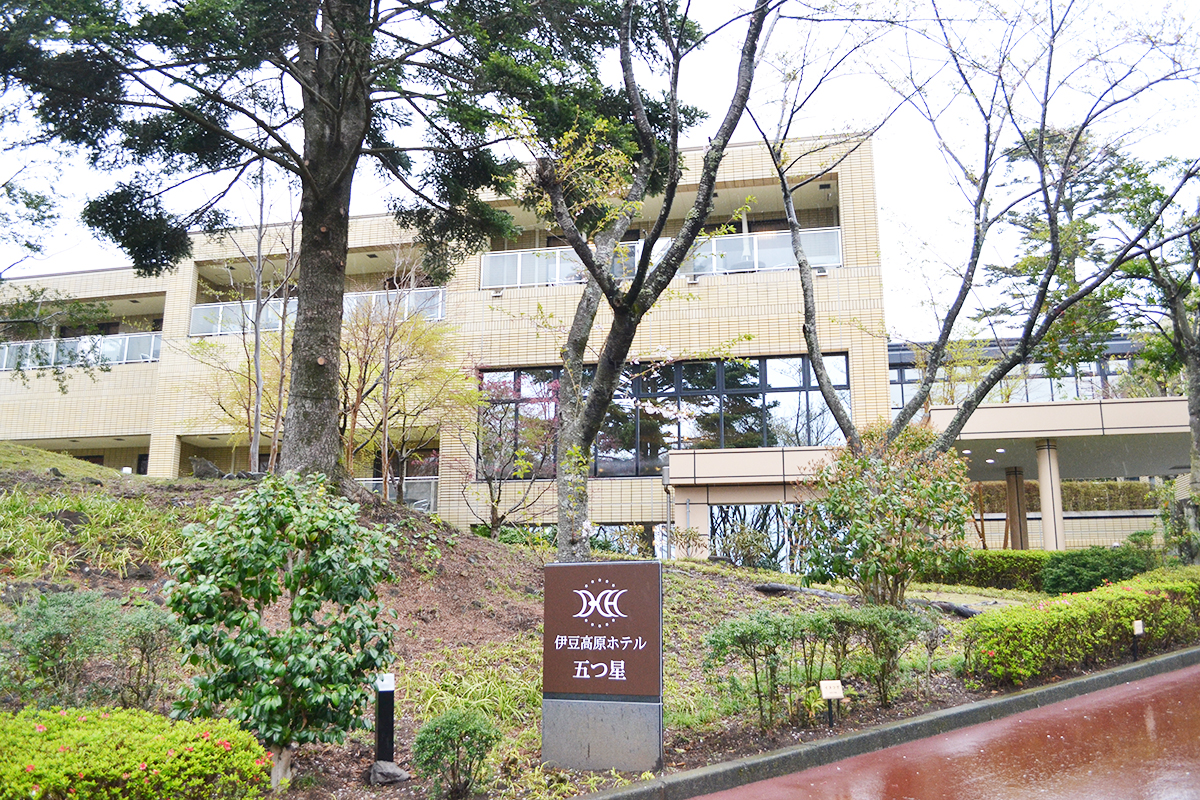 1269-1
Yawatano, Ito City, Shizuoka Pref. 4130232 Japan
Check In: 15:00~
☎+81-557-53-7000
Cassiopeia in the sky is also called 'Five Stars'. Ancient times, people know their position from constellations. Among other constellations, Cassiopeia (='Five Stars') is one of the most famous constellation. We named our hotel as 'Izu Kogen Hotel Five Stars', with the hope that your stay in this hotel will become a precious memory in your life.
About the attractions of our hotel
You will see The Pacific Ocean in front and beautiful Mt.Omuro at the back of our hotel. The Five Stars is located in selected area of Izu Kogen, Ito City, Shizuoka Pref. We have more than 12,000 sq.m site. There are no houses or buildings as far as the eye can see from the guest rooms and restaurant. Besides a public bath with spacious view, we have a private "Onsen" and indoor activities such as Simulation Golf, Squash court, table tennis and so on. We always welcome you who loves nature, space and precious time.